Ten Thousand Gifts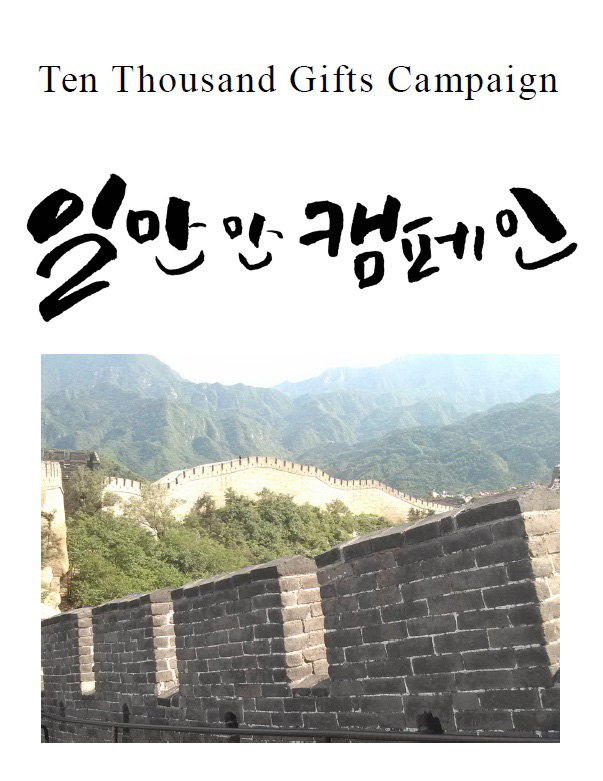 Greatness starts with one brick. Will you be that brick?
'Ten Thousand Gifts' campaign is looking for a thousand supporters who will enhance Torch Trinity's biblical, evangelical, and mission-oriented theological education. We ask for your prayers and participation.
Download the Donation Form and Send to TTGU.
Download the Form
Wire Transfer Information

ㆍLocal: Wire Transfer
WooriBank 1005-784-789012
(Account Holder: 횃불트리니티신학대학원대학교)

International: Wire Transfer within the U.S.A.
Account info: Torch Trinity Foundation 1727001040
(Woori America Bank, Garden Grove Branch,
10120 Garden Grove Blvd. #151, Garden Grove, CA 92844)

ㆍDonations are tax deductable according to the Korean Income Tax Act and Korean Cooperate Tax Act.
Torch Trinity Foundation is a nonprofit, tax-exempt charitable organization under Section 501(c)(3) of the US Internal Revenue Code. Donations are tax deductible in the USA.